FILM PRESS KIT
Logline | Specifications | Synopsis | Director's Statement | Media I Cast & Crew Bios | EPK
LOGLINE
In order to maintain the tenuous connection with her mother, 8-year-old Christina unwittingly endangers her father, an undocumented food-delivery driver.
---
SPECIFICATIONS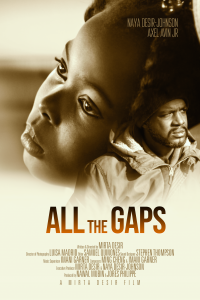 Genre: Drama Running time: 15 minutes
Languages: Haitian Creole, English Country: United States of America
Film Color: Color
Original Music by: Original Song "Ayiti Cheri" Adapted from Othello Bayard's poem "Ayiti Cheri" / Music Supervisor and Song Producer Imani Garner / Composer and Song Mixer Ming Cheng / Guitarist Rafael Goncalves / Vocalist & Lyric Editor Herve Coeur /Vocalist Naya Desir-Johnson
---
SYNOPSIS
Christina, a precocious 8-year-old, and her father, Alex, an "illegal" Haitian immigrant are not only father/daughter but business partners, if you hear Christina tell it. Both Christina's and Alex's livelihood revolve around food delivery gigs. However, things go awry when Alex loses their phone – and with it their tenuous ability to make money and connect with Victoria, Christina's mother. When Alex takes his frustration out on her, Christina decides to take matters into her own hand – endangering them both.
---
DIRECTOR'S STATEMENT
I chose to write and direct this film because the world of Christina and Alex is a world quite familiar to me. As a young child I was my father's eager assistant as we drove around in his van, selling "exotic" foods to the Haitian/ Caribbean immigrant community in South Florida. In between communities, we would listen to the Haitian radio station and one of the songs that I was exposed to frequently was adapted from Othello Bayard's poem "Ayiti Cheri." It was one of the few times that I heard Haiti referred to in a positive light in the U.S. And, one of the reasons that it was essential to me that we created an Original Song around Ayiti Cheri for this film.
Another character in this film – is the car. As a teenager, during one of the most difficult periods of my life, my car not only served as a way for me to go to school, work as a waitress at Applebee's but it also became my home. Currently, families living in cars have increased significantly – in 2019, more than 200,000 individuals experienced unsheltered homelessness – and that number has more than doubled since the pandemic, a number that has disproportionately impacted undocumented immigrants and their children.
This film taps into an undocumented father's relationship with his daughter – loving, fraught, and contradictory – a narrative familiar to anyone with a parent or child, transforming this undocumented family's journey in a film into people we recognize, who share many of the same hopes, flaws and dreams that we do.
---
MEDIA: STILLS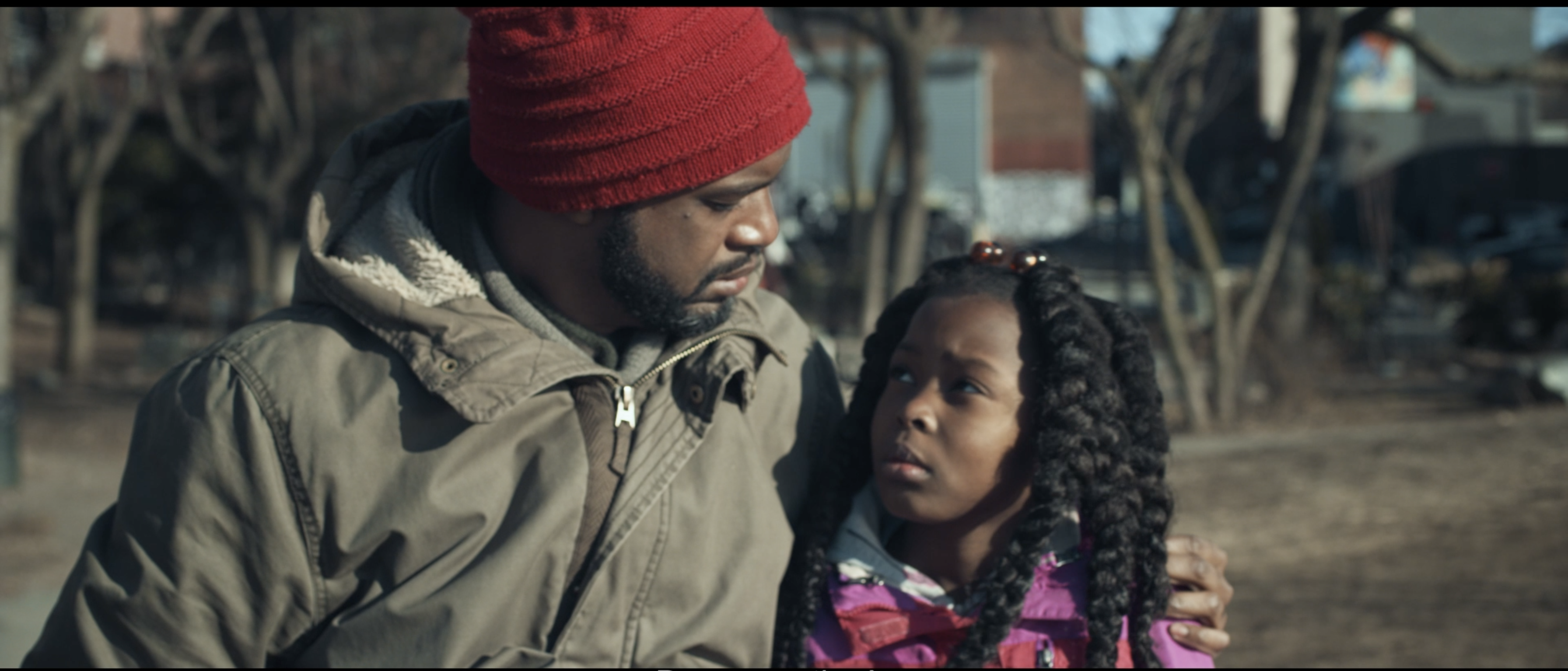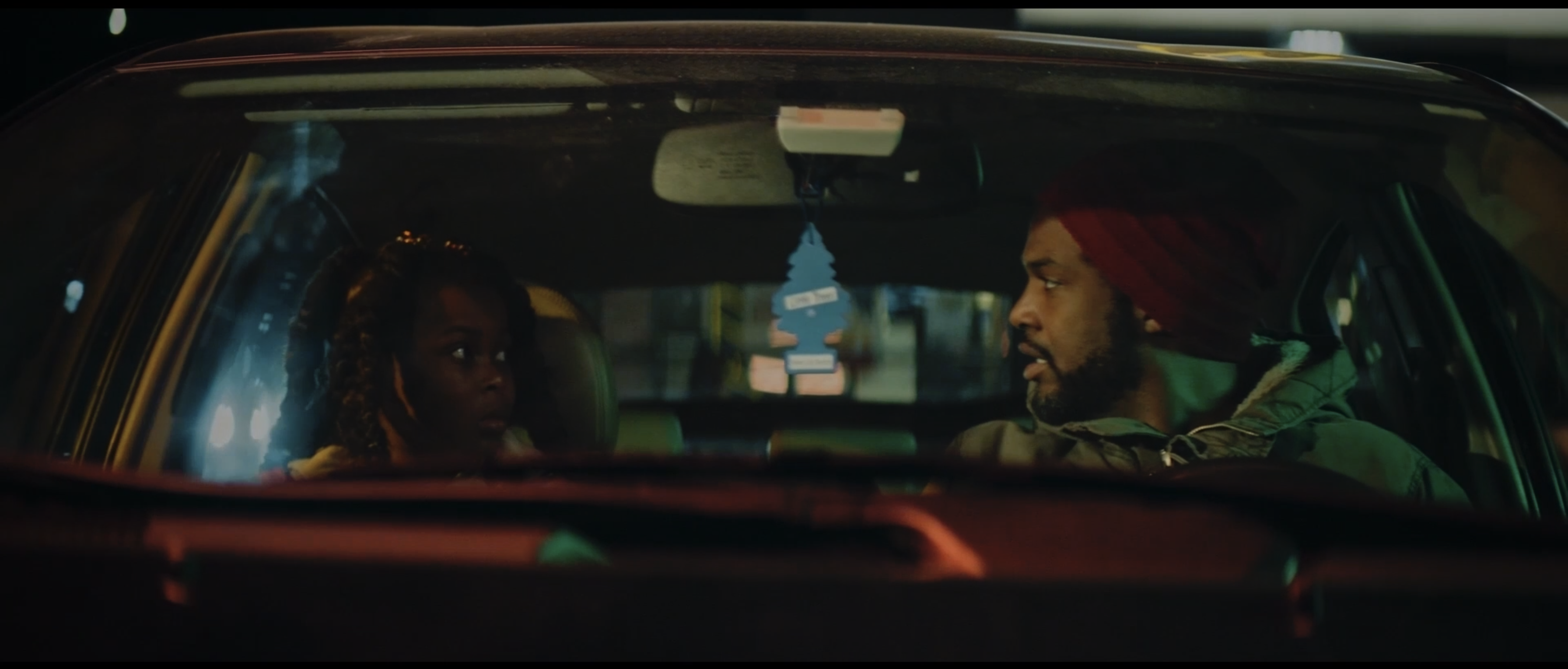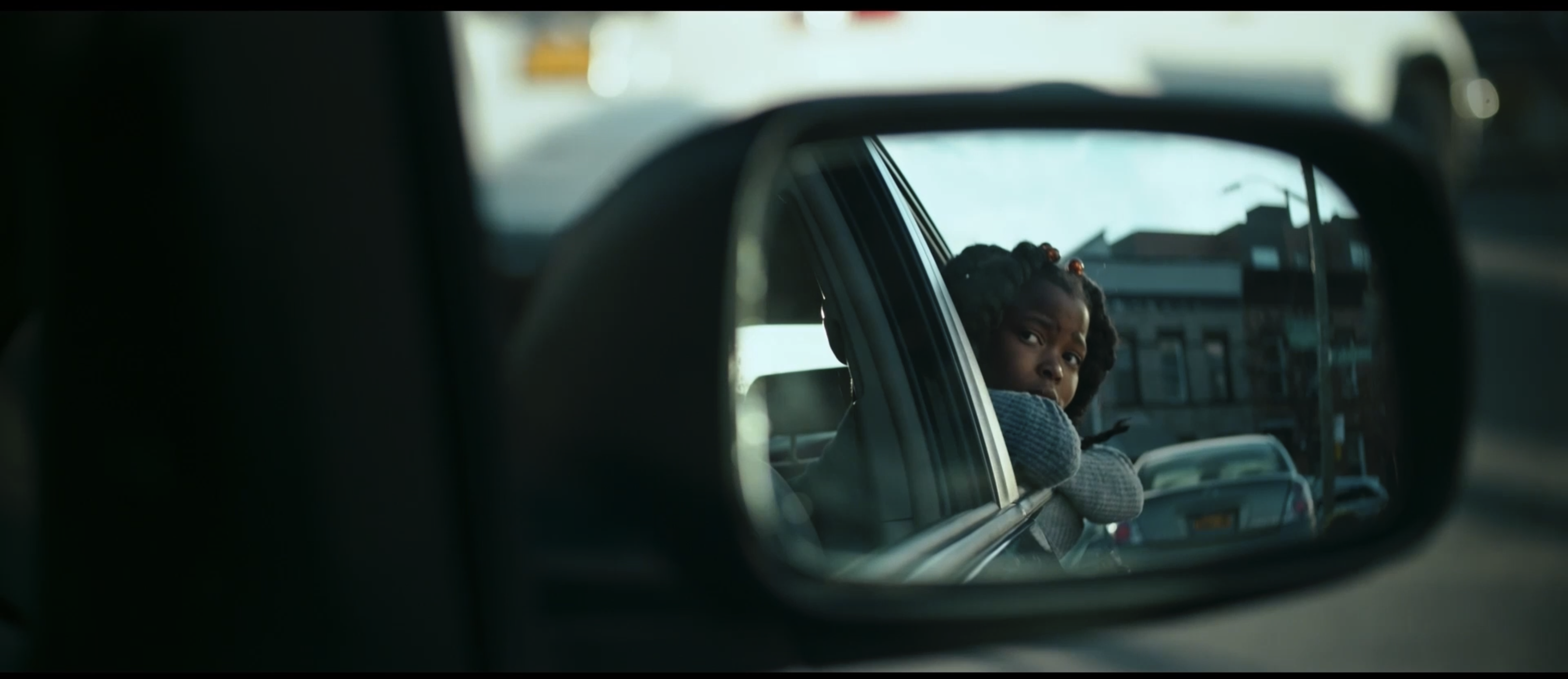 ---
CAST & CREW BIOS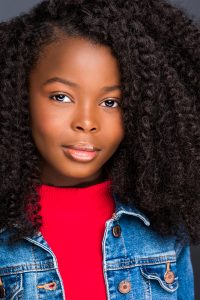 Naya Desir-Johnson / "Christina"
Naya Desir-Johnson has a love and natural talent for acting and singing. She's flexed her skills on stage (Trojan Women, The Nutcracker), television (The Equalizer, POSE) and film (A Thousand and One) — amongst others. At home, she loves to play pretend and outside you can try to catch her on wheels — roller skates, skateboards or bicycles. Her dream is to be an astronaut and explore the Red Planet. Website: http://nayadesirjohnson.com IG: @nayadesirjohnson
---
---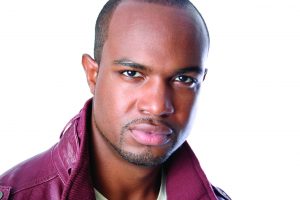 Axel Avin Jr. / "Alex"
Axel Avin, Jr. is a multi-hyphened creative. He has served as a professor at NYU Tisch's New Studio on Broadway and Molloy College's CAP21 program. Directing highlights include: Off Broadway: Assistant director to Daniel Sullivan Coriolanus (Public Theater/NYSF), Assistant director Sojourners (NYTW). Other NYC theater: World Premiere The American Tradition by Ray Yamonouchi, Underground by Edward McWilliams. At Tisch Mr. Avin has directed;
Measure for Measure, Macbeth, As You Like It, Romeo & Juliet and Pericles. As an actor, on TV Mr. Avin has been seen on NBC's New Amsterdam, HBO's The Night Of as well as several national commercials. Off Broadway: Ruined ((Original Company)MTC), Streamers (Roundabout), Regional: Gleam (Baltimore CenterStage), A Raisin in the Sun (Virginia Stage Co.), Fences (Lorraine Hansberry Theater), A Christmas Carol (A.C.T). Mr. Avin is also founder of Wordy, a hands-on bilingual toy company. M.F.A. American Conservatory Theater.
---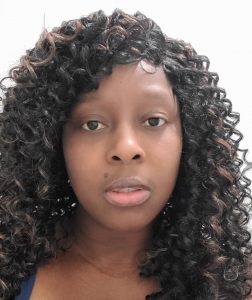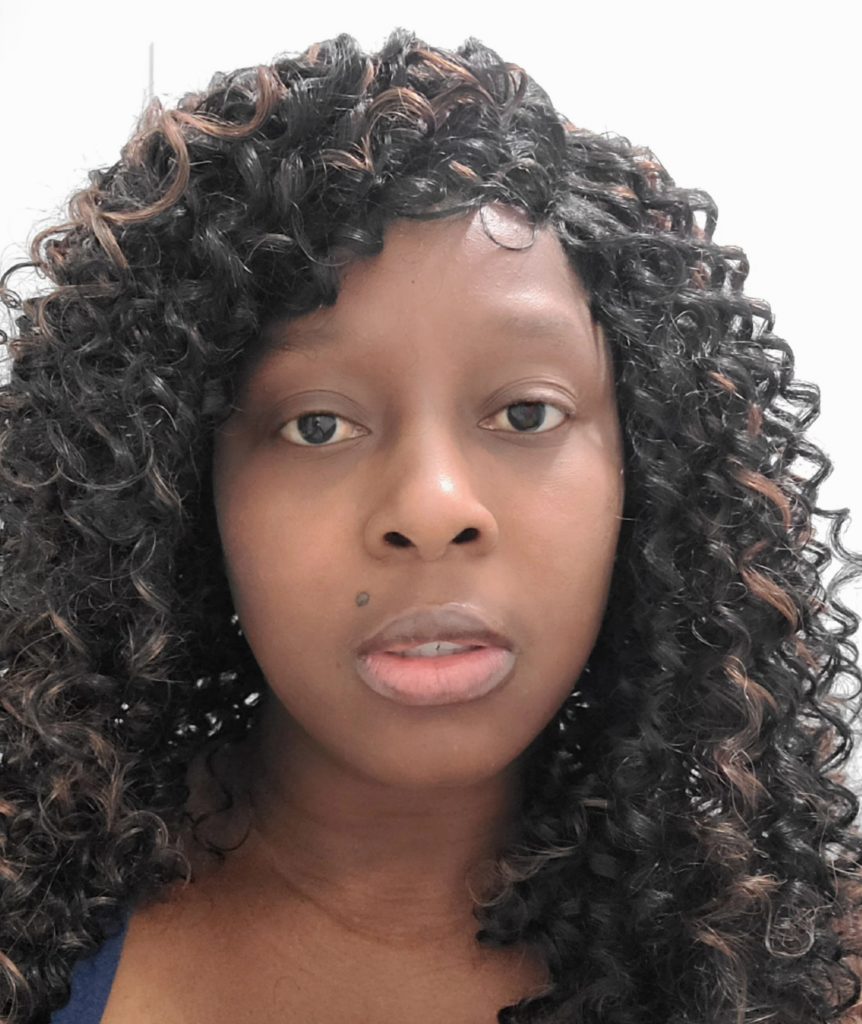 Mirta Desir / Writer-Director-Producer
Mirta Desir is a Haitian-American filmmaker living in Bed-Stuy (New York City) working on her Film MFA . She is currently in her final year at Feirstein Graduate School of Cinema. Mirta is the writer and director of several shorts, some of which were shortlisted for both the NETFLIX/NALIP Incubator and the Wavelength Productions & The Black TV & Film Collective's Producers Fellowship. She's also the recipient of a New York Women in Film & Television award. She is currently in development of her first feature film, Angie.
---
Nawal Mubin / Producer
Nawal Mubin has always had a passion for film and tv, however, it didn't seem possible that her passion could amount to anything beyond a mere hobby. After following the traditional South Asian path for education, Nawal realized her heart truly lied in creating authentic representation for minority communities within Film and Television. Nawal is currently in her second and final year at Feirstein Graduate School of Cinema where she is receiving her Master's in Fine Arts in Film Producing. She was recently the recipient of the 2022 Islamic Scholarship Fund Film Scholarship, a company that is working towards encouraging young Muslims to excel in Film, Media, and Political fields.
---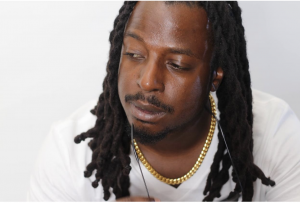 Jorès Philippe Jr. / Producer
Jorès is a Haitian-American Producer based in NYC. In 2022, he graduated from Feirstein Graduate School of Cinema (Brooklyn College) with an
MFA in Film Production. Growing up in a Haiti gave him a different perspective in the art of storytelling. For the past 3 years, he's produced short films and independent projects . In 2020, he started the production company "VANYAN" with a mission to provide high-quality content from underrepresented communities like Haiti.
---
Luisa Madrid / Director of Photography
Luisa Madrid is a Latina-NYC based cinematographer who believes in the power of narrative storytelling. As a fine technician, a strong collaborator, and an intuitive artist, Luisa has a unique antenna for human fragility and resilience. With a background in social work and documentary photography, she has developed an eye attuned for detecting emotional intimacy, helping her to ground the surreal with a humanistic approach. She is a soon-to-be alumna of Brooklyn College's Feirstein Graduate School of Cinema. She is available to collaborate, work & travel.
---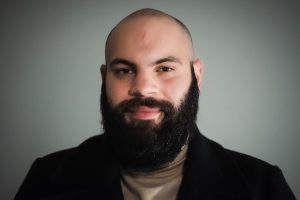 Samuel Quiñones / Editor
Samuel Quiñones is an editor based in Brooklyn. Born and raised in Puerto Rico, Quiñones attended the University of Puerto Rico where he studied Communications with a focus on TV and Film production. After graduating he worked for five years in Puerto Rico as an editor for Mega TV and Wapa TV. In 2020 he started pursuing an M.F.A. in Film Post-Production from the Feirstein Graduate School of Cinema. Samuel is a recipient of the 2022 BAFTA U.S. Scholarship where he was awarded the DLT Entertainment Scholarship. Currently he works as an assistant editor for documentary projects.
---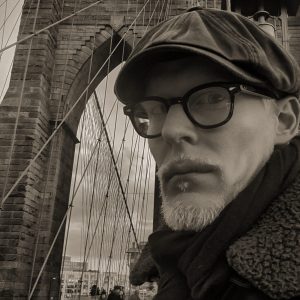 Stephen Thompson / Sound Designer
Stephen Thompson is a sound designer, musician and artist from Brooklyn, New York. He has a Masters of Fine Arts in music performance and media scoring from Brooklyn College at the Feirstein School of Cinema in Steiner Studios in Brooklyn. He has experience in the fields of music, theatre, fashion and film and has worked professionally as a Piano player, model and actor in Paris, London, Berlin, Madrid, Torino and Moscow as well as across the United States. As a jazz pianist and variety player Stephen has performed around Europe, notably at the Comedia Theatre in Paris, the Stanislovsky Theatre in Moscow and Tiergarten TIPI and Am Funkstrum theaters in Berlin.
---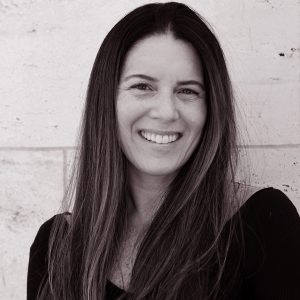 Anita Sibony de Adelsberg/ Production Designer
Anita Sibony de Adelsberg is a scenic designer and multidisciplinary artist based in New York. Anita holds an MFA in design and technical theater from Brooklyn College.
Most recently, I have been selected to design a number of acclaimed productions, including FUKT by Emma Goldman-Sherman and directed by Janice Goldberg, which was presented at The Tank, Everybody by Brandon Jacobs-Jenkins and directed by Duane Boutte, L' Amico Fritz by Pietro Mascagni, libretto by P. Suardon and directed by Malena Dayen and Stefanos Koroneos, which was presented at La MaMa, and Domestic Worker, a short film written and directed by Rafael Alvarado Martín.Anita has also worked and is currently working as a scenic artist and set designer assistant on various theater productions. Website: https://www.anitasda.com | IG: @anitasda
---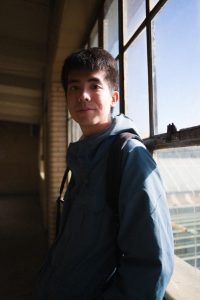 Tzuyu "Petter" Lin/ VFX Artist
Tzuyu is a lighting and compositing artist who has worked on several projects. His new 3D animation project, Boundless Imagination, which he wrote and directed was selected as a nominee for the National Board of Review Student Scholarship Program.
Website: https://tzuyulin65.myportfolio.com/main-page
---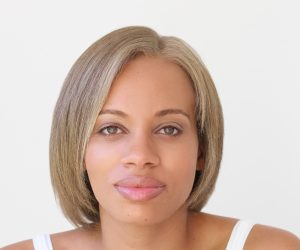 Imani Garner / Music Supervisor, Song Producer and Composer
Imani Garner is a composer and music supervisor. She holds a Bachelor's of Music from New York University in Music Business and is an M.F.A candidate in the Media Scoring program at Feirstein Graduate School of Cinema at Brooklyn College. Imani is presently the Administrator for the General
Counsel of Paramount Global and coordinates with the Creative Music Strategy team on music licenses and rescores utilizing its in-house music production library.

In 2021, Imani was selected as a mentee with the Society of Composers and Lyricists and served as a judging panelist for the National Endowment for the Arts. She was most recently selected into the 2022-2023 mentorship program with the Guild of Music Supervisors. Since 2020, Imani has served as the Chairman of the Board of Beats By Girlz, a 501c3, whose mission is to promote the advancement of girls and women in music production and technology.

Imani has held several roles in the music business including for Columbia Records, WBLS FM, Def Jam Records, Capitol Records and Warner Music Group and consulted on a special research project for Jazz at Lincoln Center. An experienced traveler, Imani has visited over 30 countries, studying arts disciplines in Cuba and South Africa, and counts ethnomusicology as a hobby. She is currently composing and supervising on several student films.
---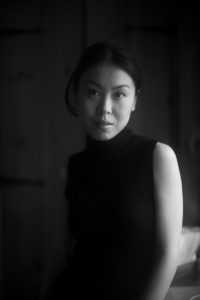 Ming Cheng / Composer & Song Mixer
Accomplished Chinese music composer with extraordinary talent in sound engineering, music production, and visual arts. Significant leadership roles collaborating with international directors from Beijing, New York, London, and Hong Kong. Broad experience leading and managing people across multiple functions.

Ming's musical creations are inspired by her travels to 21 countries and technology. She is successfully
composing musical scores and soundtracks for motion pictures, network television shows, and documentaries, including the feature film Genesis, as well as The Wall, The Artificial, Transformers, and Animation Rant. Ming is a member of the Society of Composers and Lyricists in the United States. In
2017, she won the Bronze Prize at the International Art Festival in Singapore. She enjoys being an ethnomusicologist – the study of music in its social and cultural contexts – to examine music as a social
process and what it means to its practitioners and audience.

Ming is also passionate about human rights and wildlife preservation. In addition to her musical talents, she has also conducted field research in Kenya to study wild animals like the white rhinoceros. This enabled her to write the article, "Dialogue with Real Buyers: How to Engage the Chinese in the Fight Against Illegal Wildlife Trade?" that was published in one of the most influential international platforms, "The China Africa Project." She has also attended the awareness campaign to protect wildlife at "Librairie
Avant-Garde" a bookstore in Nanjing, China that has become a cultural icon of the city. Because of its popularity with the students, it has been dubbed as the "second library of Nanjing University. In 2018, she
was nominated for the United Nations Environmental Programme (UNEP)'s "Youth Champions of the Earth. She has authored "Understand the World Through Africa", released in 2018.
Recent Projects:
• Music supervisor for U.S. Congresswoman Grace Meng's fundraiser at the China Institute, 2022
• Original soundtrack for the short film, The Painter, directed by Fu Rao, Tisch School of the Arts, New York University, 2022
• Original soundtrack for the short action film, Jia Lou Luo, Beijing Film Academy, 2022
• Original soundtrack and original sound design for the short film, Li Xia, Beijing Film Academy, 2022
• Original soundtrack for the animated film, Holy Fork, directed by Jimmy Mercado, 2021
• Original soundtrack for the short animated film, What's the Catch? directed by American filmmaker Nike Owoyemi, 2021
• Produced and recorded the original hip hop song for politician Andrew Yang's New York City mayoral campaign, 2021
• American composer Michael Van Bodegom-Smith and I produced and recorded the original musical song, Who Stole my Tart (based on the novel Alice's Adventures in Wonderland) for the Society of Composers and Lyricists (SCL), 2021
---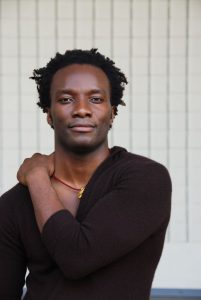 Hervé Cœur/ Vocalist & Lyric Editor
HERVÉ CŒUR, polyglotte et chanteur new-yorkais primé, ilpuise dans les battements de cœur du monde et nous relie tous d'une manière édifiante et mémorable. Une découverte internationale exceptionnelle, avec un style singulièrement mélangé et un flair mondial, il s'est connecté et a laissé des impressions durables sur le public aux États-Unis, aux Nations Unies, en Inde et dans toute l'Europe, notamment en France, où il s'est produit à L'Olympia, La Cigale, Le Trianon et Le Trabendo, entre autres. Il a joué et partagé des scènes avec The Temptations, Brian McKnight, Lisa Ekdahl, Eliane Elias, Geoffrey Oryema, Elisa, Ky-Mani Marley, The Fugees, Matisyahu et plus encore.
Hervé Cœur possède une belle voix chaude, profonde et éthérée, qui lui permet de manière poignante de délivrer son message directement à votre cœur. Sa musique est vibrante et engageante et transcende le mouvement de la musique alternative avec une sensibilité de mélange de cultures. Website: https://hervemusic.bandcamp.com/album/the-seven-seeds-of-love
---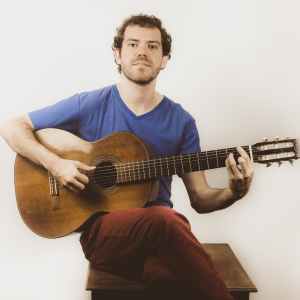 Rafael Gonçalves / Guitarist
Rafael Gonçalves is a Brazilian guitarist, acting as an interpreter, teacher and researcher. He holds a degree in Music – Guitar and Master's degree from UFJF, and a PhD in Music from UNIRIO. He released the album Entre Amigos (2015), with the participation of recognized musicians of Brazilian instrumental music, and the album Live At Savassi Festival (2022), and has released singles. He has performed concerts in Brazil, Portugal and the United States. With his authorial work he has performed at festivals such as Caxambu Mais Jazz and Savassi Festival. Lived in Portugal for one year, studying at the University of Évora. Between 2019 and 2020 he resided a season in New York, developing academic research and playing with local musicians. In recent years he has published academic papers on music at events in Brazil. He was awarded the BDMG Young Instrumentalist Award (2009). He has played with several artists such as Dudu Lima, Estêvão Teixeira, Brooklyn College Big Band, Pró Música Jazz Orchestra, Ponto de Partida group. He has teaching experience in music colleges in Brazil, and works with recordings, concerts and teaches guitar lessons. Website: www.rafaelgoncalves.net